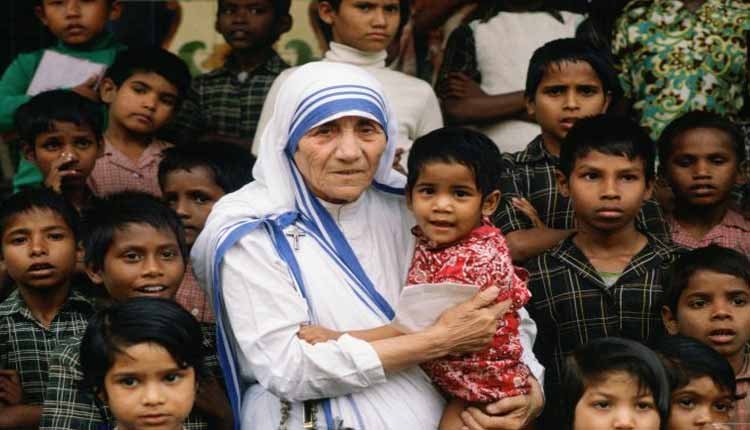 Mother Teresa : An Inspiration
Mother Teresa (1910-1997) is one of those people who dedicated their lives to the service of the
humanity. In recognition of her services, she had been conferred upon many international awards
including the Nobel Prize. Recently a book consisting of Mother Teresa's letters "Mother Teresa
Come Be My Light" has been published. These letters revealed that Mother Teresa was a nun who
had dedicated her life to Catholic Church; was actually skeptic about religious beliefs. She was
idolized as a Saint but it has come to common knowledge now that she was skeptically uncertain
about God and religion.
It can be ascertained from the detailed study of the life of Mother Teresa That why it might have
happened. She had been brought up as a Nun by the hardcore religious parents. To work for the
welfare of the poor she associated herself with an Irish Missionary Organization at the age of 18. In
1929, she came to India and started teaching at the school working under the aegis of the same
organization. She performed her duty with such devotion that she fell ill. The officers sent her to
Darjeeling for the change of environment. It is here where she saw Messiah in her dream in which
she was ordered to help the poor sections of the society. She recurrently experienced these kinds of
dreams; so she founded her own welfare organization "Charities of Missionaries". The organization
has thousands of workers who are helping hundreds of thousands of needy and poor throughout
the world even today. As soon as she started work under this organization she realized that there is
no God. She reached this conclusion in 1948 in Calcutta where she experienced a person dying of
hunger. This realization did not leave her throughout her life.
The details of Mother Teresa 's Life explain clearly how her upbringing in a hardcore religious
environment determined her future course of life; and how she started her life with missionary
works.
As the Christian beliefs don't address to any kind of logic and reason, that's why its followers
stressed upon the sacrifice of the Messiah and his deep-rooted faith which results in a dreamworld
that has manifested itself in the life of Mother Teresa also. As she was very sensitive and dedicated
to her work so she worked with the same zeal first in education and then in social welfare but
opposite to her work in education, she observed those horrible incidents in social work which are
enough to quiver a sensitive person.
It is normal for a person to tremor if he experiences poverty, insufficiency, sickness, disability, and
miserable death closely especially for such a Christian soul who has always been educated upon
God's Mercy and Love. If he had not been blind-sighted, he would pose a natural question " where is
God's Mercy in this world where poverty rules supreme? In this world of disease and despair, why
does God not appear personally; where is that God now who Had shown extraordinary miracles in
the guise of Messiah?"
Religious people can answer such questions but a sensitive mind can't be satisfied unless God
Himself appears and clarifies it personally. Obviously it is not possible except that a person reads the
Quran. The Quran is a living and everlasting discourse Of Allah wherein Allah gives Himself answer to
every question faced by human beings. He tells us in the Holy Quran that He has set a chain of life
and death in this world and it is He who sets trials of Good and Bad events to test the human beings;
how they behave in these events. It is He Who will decide on the Day of Judgment on the basis of
these actions that who deserve the everlasting blessings of the Paradise and who will be condemned
to Hell. He describes the life hereafter with certainty and details so that every disturbed soul seems
ready to exercise patience and every disappointed finds a light of hope.
If a modern man has to clear the shackles of disappointment and doubt, he has to make the Quran
his guide because only the Quran provides an answer to every sensitive question.