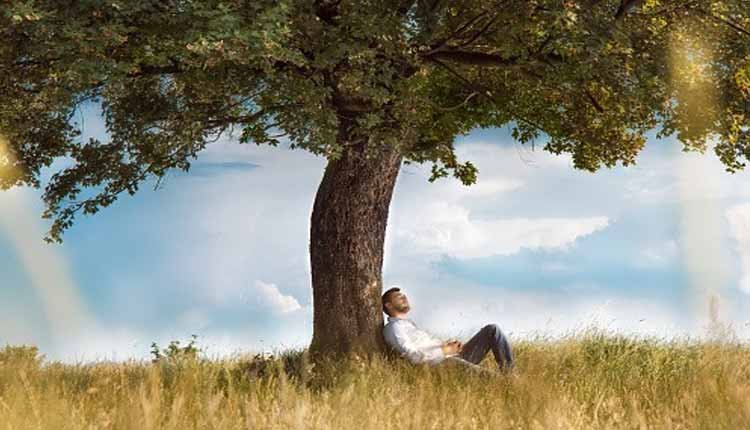 The study of the Holy Quran shows that a high moral character is the desired purpose of the religion. If a person wants to live according to this character, he should make the tree his ideal. Two aspects of the tree are the best guides for man in this regard.
The most prominent aspect of a tree's life is the absence of bias of all sorts. The tree is a universal product and the entire universe participates in its growth. The tree expands its existence and, in this process, it is not prejudiced to anyone. It is born out of the seed of another tree but after that he accepts light from the sun without prejudice. It receives water from the sky and clouds without prejudice. It absorbs air from the atmosphere without prejudice. It draws fertility and soil from the earth without any prejudice. With the help of all these things, it expands its existence and changes from a small seed to a powerful and shady tree. If he had shown prejudice, no seed would become a tree ever.
Another model for us in the life of a tree is that when it is dealt with evil, it still deals with good. At the beginning of its life, it is buried in the ground but it does not complain. Rather, without complaining, it strives, and comes out of the earth. When it gets out, this atmosphere gives it carbon dioxide, but it gives to human oxygen in return. Its existence is born in the form of ugly root and formless trunk. But, in return, it gives people the springs of greenery, flowers and fruits. People throw stones at it, but it showers its fruits on them. It gets sunlight, but it gives shadow to human beings. Above all, there comes a time when it is cut down. Yet it becomes the furniture of house, seating sofa, and bed to lie down, for the benefit of the people. Even when it is burned in a fire, it gives light and heat to the people.
There is no doubt that like a tree, a man who is free from all prejudices and is unilaterally a well-wisher of the creations of God, Allah will reward him with his patience, and he will be settled forever in the eternal bonds of Paradise, on the Day of Resurrection.
Translated by Muzamil Nazeer