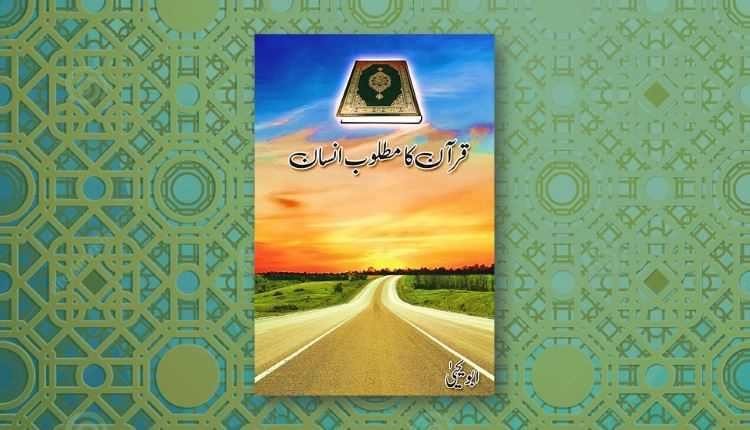 About "Quran Ka Matloob Insaan" by Abu Yahya
"Quran Ka Matloob Insaan" by Abu Yahya is a book of its own kind based on the Holy Quran.
What type of personality traits God is desirous of witnessing in us.
Upon whom will God will confer the Paradise.
Which kind of deeds invoke His disliking.
Which is the way of His liking and disliking.
The source to know God's will in His own words.
The Quranic specimen of the morality of the Prophet ﷺ embellished with Hadiths of the Prophet ﷺ.
Get "Quran Ka Matloob Insaan" by Abu Yahya
You can order paperback copy of "Quran Ka Matloob Insaan" for home delivery by clicking on the 'Order Printed Book' button below.
If you would like to download an electronic copy of "Quran Ka Matloob Insaan", please use the button "Download Pdf" at the bottom of the page.
Book is also available in mp3 audio format, you can listen it online or download it. To download, click on "Listen Audiobook" button, it will open a new window/tab playing the audio of the book. 'Right click' anywhere on that page and select 'Save As' to download it on your computer.
"Quran Ka Matloob Insaan" is also available on our YouTube channel. To listen the book on YouTube, click "Listen on YouTube" button.
All the books by Inzaar are available here for free download for dawah purpose despite being a profitable selling item. However, this dawah work requires your cooperation. You can donate whatever small amount you can spare in order to get the best reward in life hereafter.
More About "Quran Ka Matloob Insaan" by Abu Yahya
If the destination is the Paradise then…..
All the scholars of Muslim history; from the beginning to the end and from predecessors to successors are unanimous that the ultimate demand and purpose of religious struggle is to seek God's will and to achieve His Paradise on the Day of Judgment. The Holy Quran and the Prophet of Islam ﷺ describe this reality in such a way and repeat it so recurrently that there remains no doubt about it. They not only keep this destination before them but point out over and over again the way towards this destination.
"Quran Ka Matloob Insaan" is a description of the same path. The holy Quran is definite that this path leads to the Paradise. The task before us now is to make this path our life. Make it a daily routine to recite a few pages regularly, understand and act upon them. If Quran becomes our life, we will never fall a prey to intellectual and practical oblivion.
If the destination of your life is Paradise then confidently step forward on this road; inshallah; you will definitely reach the Paradise.