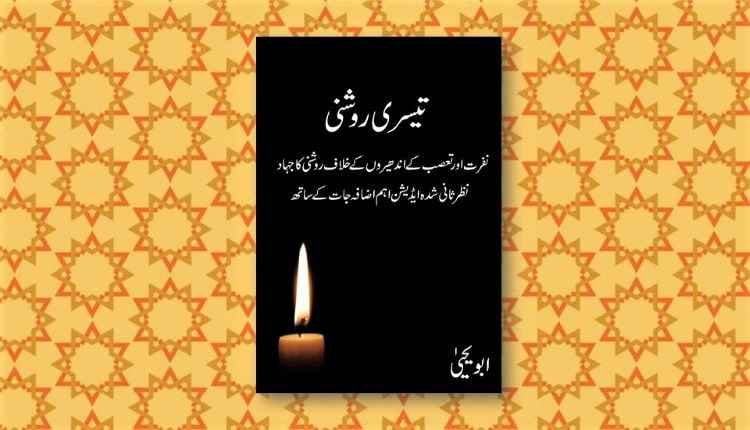 About "Teesri Roshni" by Abu Yahya
"Teesri Roshni" is an autobiography of Abu Yahya.
Its a true tale of struggle for the truth and struggle against Hatred and Prejudices.
It addresses important questions regarding Abu Yahy's most popular book / novel "Jab Zindagi Shuru Hogi" which was also translated from Urdu to English and published with title "When Life Begins". It was also translated in Hindi, French, Sindhi and may other languages.
The  book "Teesri Roshni" is  a detailed analysis of Sectarian attitudes among Muslims.
Its an excellent guidance for those who seek the Unity of Muslim Ummah.
Another unique and interesting book from the pen of Abu Yahya.
Get "Teesri Roshni" by Abu Yahya
You can order paperback copy of "Teesri Roshni" for home delivery by clicking on the 'Order Printed Book' button below.
If you would like to download an electronic copy of "Teesri Roshni", please use the button "Download Pdf" at the bottom of the page.
All the books by Inzaar are available here for free download for dawah purpose despite being a profitable selling item. However, this dawah work requires your cooperation. You can donate whatever small amount you can spare in order to get the best reward in life hereafter.